Florida Adventure Vacations
We are located in the serene town of De Leon Springs, Fl. Conviently 30 minutes from Daytona Beach, 1 hour from Olrando and all of the theme parks and only about an hour and 20 minutes from Orlando International Airport.
We have a fully furnished cottage available to rent, 2 bedroom, 1 bath, with efficeny kitchen. It is located right here on the farm, so you can bring your horse with you or just your family for a great Florida vacation.
We also have a fully furnished house available across the street from the farm that can sleep up to 10 people. 5 bedrooms, 3 full bathrooms, fully equipped kicthen and living room.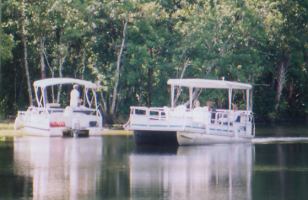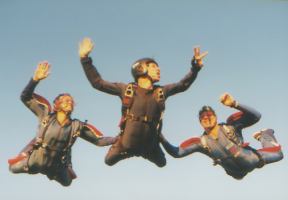 Riders looking to winter in Florida or just visit for a few weeks of training? We've got great accomodations for you and your horse! We have over 20 acres, 13 stall barn, regulation size dressage arena with wonderful sand/rubber footing, as well as a large grass field for riding. You can bring your own horse and stay right here on the property in our cottage or stay in the cottage and take lessons on our Grand Prix Schoolmaster with Jean Thornton and USDF Gold Medalist and "R" dressage judge. If you are looking to stay for the winter competition season we are conviently located within an hour of many recognized shows and others only 2-3 hours distance as well as having access to a wide variety of top trainers in our area.
Our cottage is available for rent to anyone looking to vacation. Contact us for more information. Equivaleinc@yahoo.com
There are many fun adventures in our area:
Visit our local state park here in De Leon Springs that is only 5 minutes from our farm. At De Leon Springs State Park you can have pancakes at the famous Spanish Sugar Mill, go for a swim in the pure springs which is 72 degrees year round. You can picnic, go for a boat tour, canoe, kayak and hike up to 4 miles and view the 500 year old Cypress tree.
Visit Spring Garden Ranch Standardbred Racetrackand watch world class trotters go round for the win! Conviently located about 2 mintues from our farm.
Nascar fans were only 30 mintues from the famous Daytona International Speedway!
Looking for a thrill? How about sky diving?! Our farm is conviently located just 20 minutes from the local Deland airport where you can explore the sky by doing a tandem jump with and experienced instructor. Even if you're not up for sky diving, have lunch at the Drop Zone and watch as the sky divers jump from planes and sometime groups of jumpers getting together to form images in the sky. Sky Dive Deland
You could also spend the day at Orlando's indoor wind tunnel testing your skills. We're only 1 hour from Orlando area attractions. Wind Tunnel
Visit the historic and tallest lighthouse in Florida just 12 miles south of Daytona in Ponce Inlet Florida and see amazing views of the ocean and surrounding areas. Ponce Inlet Lighthouse
Maybe your looking for an adventure that spans the univerese? We are only an hour and half drive from Kennedy Space Center! Explore the visitors complex and see real rockets and a space shuttle in person, watch an IMAX movie, tour the launch areas etc..
Photos we have taken: